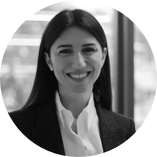 Banu Kitiş Dağıstan
Founder of GoyaHub and Communications Consultant
After finishing the American High School in Izmir, Banu Kitiş Dağıstan graduated from Bilkent University, Faculty of Business Administration. She received her Master's degree in Communication Strategies and Public Relations from Galatasaray University. She started her career as an MT (Management Trainee) at Çukurova Media Group and continued as an Editor at Platin Magazine. She took part in the establishment of the Robb Report Magazine in Turkey, being the Editor-in-Chief of the publication. Later, she continued her career in corporate communications. She taught for seven years at the University of Economics of Izmir at the Faculty of Communications and the Faculty of Public Relations and Advertising. Currently, she is a trainer, consultant for communications and news for business publications. At GoyaHub, she works to create a happy office environment for as many people as possible.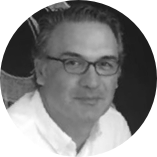 Serdar Dağıstan
Founder and Director of GoyaHub
After finishing the Bornov Anatolian High School, Serdar Dağıstan graduated from Bogazici University, Faculty of Civil Engineering. He continued his education with an M.A. in project management from Northwestern University and an M.B.A. from the Kellogg School of Management. Dağıstan, who started his career at Valenti Builders in Chicago, has been involved in many different construction projects within the company as a Project Manager. Since his return to Turkey in 2008, he has brokered homes for around 1,000 families in projects he has built under the Palmiye Park brand. Member of the Board of Directors of Enda Energy Holding and Tarkem, Dagestan is also the creator of the Kemeralti Antique Bazaar, the city's only address for antique dealers. Like any efficiency-focused engineer, he believes that today's business environment should be designed with efficiency in mind. For this reason, he is confident that the shared, stylish, practical serviced offices and meeting rooms offered by GoyaHub will help their users become more successful in their work.
We Are Changing the Way You See Cohabitation!
Palmiye Park Goya, which we opened in 2016 in the center of Urla, on its busiest street, was the first shared-living space in the region. As our project turns 4 years old, it has evolved into a cohabitation project where about 100 people live, produce projects, improve their environment, create their own social ecosystems, and, thereby, benefit economically.
In October 2019, we opened the Kemeralti Antique Bazaar - a place that reflects the historical heritage of Izmir, this time with the concept of a general store. In this historical environment we offer premises that include 35 shops with a total area of ​​400 m2 for activities, shopping, exhibitions, shops, and events, which can be rented by the hour, daily, or for 12 months. We have become one of the most important examples of the renewed image of Kemeralti, hosting about 25,000 visitors, 4 exhibitions, 12 auctions, and 9 events in the first 5 months aftert our opening.
Now we are adding GoyaHub, a Shared Work environment to our projects based on the sharing economy that we have implemented in the most valuable and prestigious areas of Izmir. Opened by us in our own building in Alsancak, a symbol of Izmir's reputation, GoyaHub has 16 serviced offices for 2-4-6-8 people, 3 fixed desktops, co-working for 8 people, and 3 conference rooms for 8-10-12 people. GoyaHub, with its terrace, coffee break area, and free use of our other offices, is the most conveniently equipped space in the industry. You can leave your office whenever you want and enjoy Alsancak's social life, immerse yourself in the excitement of living.